LYSAGHT Living Collection®
Spend more time outdoors with stylish home additions from the LYSAGHT Living Collection®.
From outdoor entertaining to quality protection for your car, there's a LYSAGHT Living Collection® verandah, patio or carport that's just right for your home. A verandah or patio from the LYSAGHT Living Collection® range is assured to be a premium structure that will allow you to experience outdoor living year round, and to capitalise on the great Australian climate.
All LYSAGHT Living Collection® designs provide good-looking, low maintenance structures featuring 100% Australian made COLORBOND® steel for long term durability and fire and termite resistance. Styles available include Skillion, Pitched Dutch, Pitched Hip and Pitched Gable designs. A Designer option provides the ability to create a custom home improvement roof style with a gable insert, and the matching deck options ensure your outdoor area is complete.
Each LYSAGHT Living Collection® structure is fully engineered to Australian Standards and made from genuine COLORBOND® steel. The range includes styles to suit any home and budget, with flexible, engineered free-standing or attached designs that can be tailored to meet roofing, gutter and colour requirements. Skillion or pitched rooflines can be clad with Australian-made COLORBOND® steel in a wide range of colours, a variety of translucent sheeting options or a combination of both to provide just the right mix of light and shade.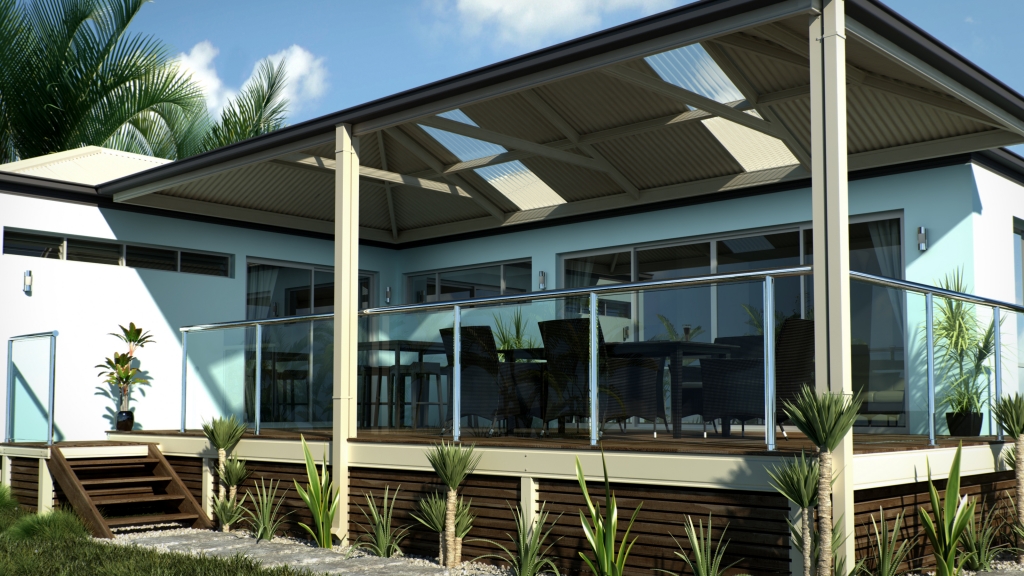 Why LYSAGHT Living Collection®?
Fully compliant to Australian standards.

Available in a range of COLORBOND steel colours, including high-gloss.

Our exclusive software ensures the design meets your specific requirements.

20 year structural performance warranty* offering you confidence & peace of mind.
See full terms and conditions online at: http://www.lysaghtlivingcollection.com.au/why-living-collection/structural-warranty