Canberra Decks and Pergolas
Canberra's award winning decks & pergolas can create the perfect outdoor area for you to entertain all year round. From the initial quote to the finished product Canberra Decks can ensure the highest quality of work and commitment to meeting all of your requirements.
We take advantage of the availability of a wide range of sustainable and environmentally friendly materials, and that means we can use stunning combinations to suit your style and budget. From an unassuming area to have a BBQ, to an extravagant bespoke alfresco complete with French doors and an outdoor kitchen, Canberra Decks will satisfy your criteria to turn your outdoor living area into your favourite space in your home.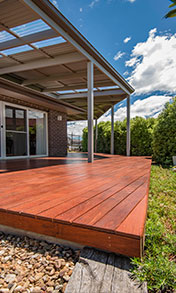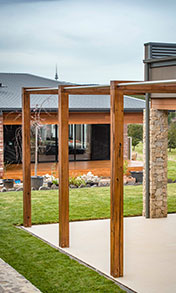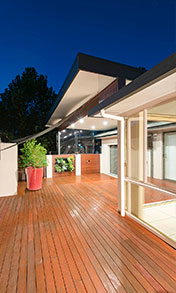 What we offer

Customer
Satisfaction
We believe that satisfied customers are essential to our success. The team at Canberra Decks are proudly committed to providing our customers with total satisfaction through professional service, high quality workmanship and attention to detail.