Leigh and his team were professional and did a great job. The company responded quickly to our request for a quote. Throughout they consulted with us and made design changes which left us with a great deck. All the team ensured our children and dogs remained safe throughout the build and we highly recommend Canberra Decks.
Canberra Decks Carpentry delivers. Their quotes are prompt and accurate. They are there when they say they will be there and they communicate if anything changes. They do a top class job and take pride in their work. They run a clear site & always clean up after themselves. My job would be a lot easier if all trade services operated like Canberra Decks.
I can't thank everyone at Canberra Decks enough, Leigh and his team were fantastic from start to finish. They listened and allowed me to bounce ideas and their input was constructive and well researched. I was so impressed with our Deck and the additional carpentry work required on our old 1920's weatherboard cottage. I'll be sure to contact Canberra Decks in the future for any additional building work. Thank you!!
Leigh and the boys are efficient,friendly and professional – it was an added bonus that they managed to accommodate our small enclosed court yard without a hassle. Canberra Decks far outweighed their competitors from the moment Leigh came to provide a quote, right up to the end of the build which was achieved all in one day. We highly recommend Canberra Decks!
As a working interior designer specialising in commercial and residential design, it is imperative that I work with trades that are extremely professional, efficient and friendly. It is also crucial that these trades have performed work on my own home so I have witnessed first hand their skill base before I recommend their services to clients. Canberra Decks has performed a number of tasks around my home most recently re laying our front pavers which had become buckled due to aged, overgrown tree roots and the laying of new tessellated tiles at our front entrance. It has taken me nearly two years to find a tiler in Canberra who possessed the specialised trades to perform this tedious task of laying these tessellated tiles. Not only did Canberra Decks do so perfectly, without complaint, with a concise eye for detail so rarely found today but also within budget. I highly recommend Canberra Decks which consists of a team of trade specialists that can perform a vast array of tasks. Leigh as the Owner of this business is a rare tradesman that responds promptly to requests/phone calls/emails but is also very polite, easy to deal with and meets clients expectations.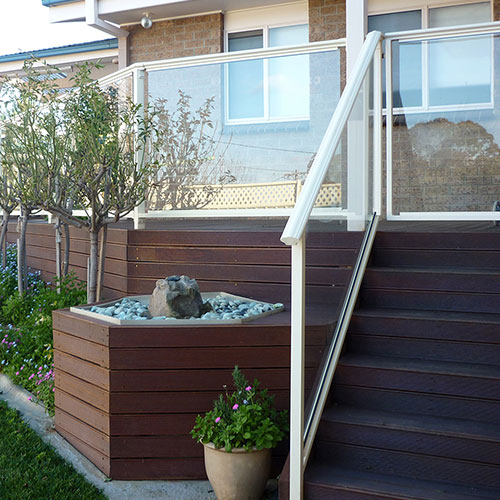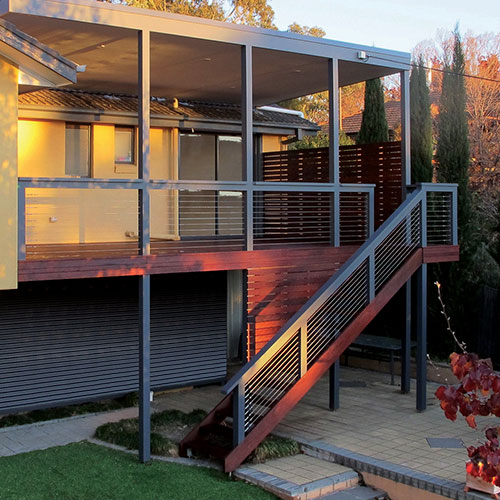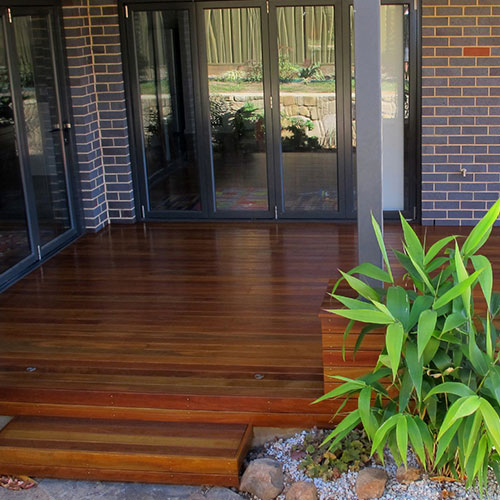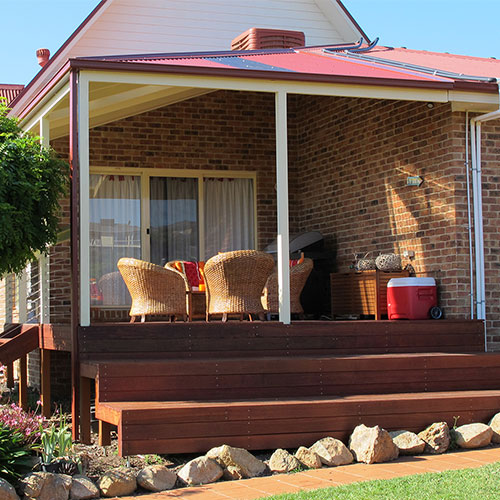 When we started the process of building our deck, we contacted many companies seeking to obtain quotes. Of the many we contacted, only three bothered to come and actually provide us with quotes. Leigh, from Canberra Decks, was one of those. He was punctual, courteous and had some good ideas that others hadn't thought of. Leigh warned us that he was fully booked for several months and couldn't start the project for some time. We took that as a sign, which it turned out to be, that someone so in-demand was worth waiting for. Our project consisted of a large, second story deck with a covered pergola. Work commenced on time and proceeded according to the schedule Leigh had outlined. The work was completed to a very high standard. What impressed us most was that the person who owns the company (Leigh) not only comes out and provides the quote, responds to all emails personally and in a timely fashion, but was present on site almost every day overseeing his small but dedicated team. We would have absolutely no hesitation in recommending Canberra Decks to anyone considering a deck and/or pergola in the Canberra region.
I recently had work done on my gazebo by Canberra Decks. I was given an action plan and a payment plan. A schedule was established and apart from some rain delays the work was completed as per the plan. The communication with Leigh was very professional and his team provided excellent workmanship. I appeciated the way the area was left neat and tidy after each team completed their section of the work. Payments were easy to follow and transfer of money was no problem. I highly recommend Canberra Decks to anyone seeking to have work done.Many thanks
We are so pleased that we chose Canberra Decks to undertake the huge project of transforming our large outdoor space. Leigh and his team brought our vision to life and were fabulous to work with. Their punctuality and professionalism was a refreshing change and we have recommended them to many friends as a result. We couldn't be happier, and the value it has added to our home and family life has been substantial.
Without hesitation, I fully recommend Canberra Decks to undertake any type of carpentry work. Whilst constructing our deck Leigh was professional, reliable and the workmanship is faultless and to the highest quality, and completed in the agreed timeframe. Canberra Decks is open to discuss ideas, plans, and offer suggestions, including appropriate and alternate materials and timbers, to ensure that the outcome is to your complete satisfaction.
We can't thank Leigh and the team from Canberra Decks enough, after coming to our rescue when our builder abandoned the job on us half way through the work. The Canberra Decks team did a fantastic job fixing all the poor quality workmanship of the previous builder and completed the work in a short period of time. The new deck looks fantastic and we have asked Leigh to come back and do some more work around our courtyard area. Thanks Canberra Decks, we are very satisfied customers.